AES New York 2013 Presenter or Author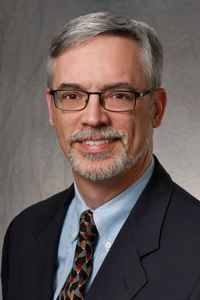 Paul Garrity
Primary Affiliation: Auerbach Pollock Friedlander - New York, NY, USA
Secondary Affiliation: Auerbach Pollock Friedlander - San Francisco, CA, USA
AES Member Type: Member
View AES Member Profile

As Auerbach Pollock Friedlander's principal in charge of audio-video and multimedia systems design, Paul Garrity brings thirty-five years of international consulting experience and theatrical sound design credits to the firm. His projects range from modest sound systems for community college theatres to multi-million dollar sound, video and production systems. Mr. Garrity has designed systems for theatres, conference centers, sports arenas, planetariums, virtual reality environments and other special performance venues, including several Las Vegas showrooms for Cirque du Soleil. His expertise encompasses sound reinforcement systems, video projection and distribution, production communication and paging, infrared assistive-listening, simultaneous interpretation, show control, data distribution and recording and broadcast systems design and infrastructure.

Mr. Garrity's production experience includes more than twenty years of theatrical sound design and engineering credits, working with theatre companies and symphony orchestras in the U.S. and Europe. He was honored as the Entertainment Technology/LDI Sound Designer of the Year in 2004. He has also served on the faculties of the Yale University School of Drama and the Mason Gross School of the Arts at Rutgers University. Paul is a graduate of Carnegie-Mellon University's School of Drama.



Session List
Oct 19: LS8: Design Meets Reality: The A2's and Production Sound Mixer's Challenges, Obstacles, and Responsibilities for Loading in and Implementing the Sound Designer's Concept (Panelist)