AES New York 2013 Presenter or Author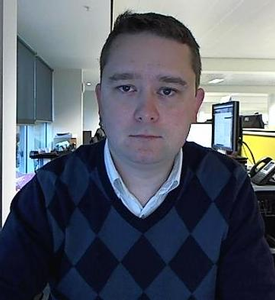 Alan Trevena
Primary Affiliation: Jaguar Land Rover - Gaydon, UK
AES Member Type: Member

Alan Trevena is the Audio Technical Specialist at Jaguar Land Rover; Responsible for in-car audio systems including audio and acoustic performance, new technology and competitiveness. Alan has been working in Automotive Audio for 10 years, prior to working at Jaguar Land Rover, he worked at Alpine Electronics of America and at DLC Design, working closely with Dave Clark. At Alpine he delivered audio solutions to the Detroit OEM's. Alan is an active member of the Audio Engineering Society, he is chair of the Loudspeaker and Headphone technical committee, and lead the 2009 conference on Automotive Audio in Detroit. Alan graduated from Salford University with a Bachelors in Electro-Acoustics.



Session List
Oct 17: W1: Applications of 3D Audio in Automotive (Chair)