AES New York 2013 Presenter or Author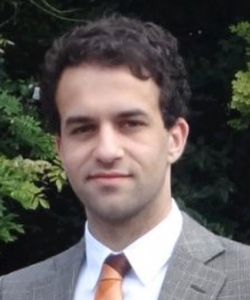 Darius Satongar
Primary Affiliation: University of Salford - Salford, Greater Manchester, UK
AES Member Type: Student

Darius started his BBC and EPSRC supported ICASE PhD with the University of Salford in October 2011. After achieving 1:1 BSc (Hons) in Audio Technology from the University of Salford in May 2011, Darius worked for Dolby Laboratories Inc. as an Applications Engineer - this involved doing 35mm feature film masterings at world-renowned studios across Europe. His PhD project focuses on the performance metrics of spatial audio reproduction systems, directed specifically towards off-centre listening in Ambisonic reproduction and binaural auralisation. In 2012, Darius' work was presented at the International Symposium on Modern Acoustics (Nanjing, China) and the Institute of Acoustics – Reproduced Sound (Brighton, UK).



Session List
Oct 17: P7: Spatial Audio—Part 1
On the Influence of Headphones on Localization of Loudspeaker Sources (Author)