Jeana Campbell serves as Worship Leader of Providence United Methodist Church in Mount Juliet just outside Nashville. A graduate of Middle Tennessee State University, Jeana has worked in the commercial music business, in the philanthropy world, and has 20 years of serving church music ministries including directing children's choirs, singing lead Soprano in traditional choirs, and as lead singer in several worship bands. At Providence Church, Jeana leads the worship arts ministry in partnership with Worship Pastor Jenny Youngman. Jeana developed the LiveStream ministry, produces our tech booth each week, and is the lead singer of our worship band.

Chris Clayton is an award-nominated Worship/CCM producer, songwriter and worship pastor in Nashville, Tennessee. He has worked on projects with such artists as Big Daddy Weave, Phillips, Craig, and Dean, Shane and Shane, Christine D'Clario, Kristene DiMarco (Bethel Music) and Prestonwood Worship just to name a few. As a songwriter, his songs have been featured by Worship Leader Magazine, LifeWay Worship, Word Music and Integrity Music. "Burn Bright," co-written and produced by Clayton, and recorded by Will Walker, was nominated for the 2018 GMA Canada Covenant Award for Pop Song of the Year.

Christian Haseleu is professor emeritus in the Audio Production faculty of the Recording Industry Department at Middle Tennessee State University. He has over 40 years experience teaching audio engineering and production classes. He has been a member and on the boards of the Audio Engineering Society, the National Academy of Recording Arts & Sciences, the Society of Professional Audio Recording Services, and the Music and Entertainment Industry Educators Association. He has received the Tennessee Board of Regent's Academic Excellence and Quality award, the MTSU Outstanding Teacher award, the MTSU Distinguished Educator in Distance Learning award, and recently the Nashville AES chapter Lifetime Achievement award.

Luke Lasater: Over the past 10 years, Luke has been helping clients successfully fulfill their visions through design, installation, training and operation of mobile and installed audio, video, lighting and integrated control systems. Luke currently works with JSS, A Solotech Company as an Integrated Systems Designer focusing on system design, documentation, training and support. He has experience in designing, operating and training on large, complex systems for commercial clients like TopGolf, Word Music and the Bridgestone Arena and houses of worship including First Baptist Concord (Knoxville, TN) and Elevate Life Church (Frisco, TX). Luke holds a number of manufacturer certifications as well as AVIXA CTS.

Barry Sanders is a veteran of almost 40 years in the music business and has loved musical instruments, equipment and technology all his life. Starting as the staff engineer for ATV Music Nashville, Barry has held numerous positions in Pro Audio including Studio Manager of Sixteenth Avenue Sound and Owner of The Sanctuary Recording Studio, both located on Nashville's Music row; Manager of Dreamhire Pro Audio Rentals, Administration Supervisor for Soundcraft, and National Sales Manager for Amek, all while engineering and producing independent Christian music projects in his free time. Barry currently works with Spectrum Sound as their Retail Sales Manager, where he enjoys helping his clients choose appropriate technical solutions for their worship challenges. For the past 10 years, Barry has also served as a member of the worship team at Providence United Methodist Church in Mt. Juliet, playing electric and acoustic guitar.

Jason Spence is an Emmy winning, veteran sound mixer and audio systems designer based in Nashville, Tennessee, Spence's career spans over two decades. Credits include such high-profile television broadcast events as Saturday Night Live's 40th Anniversary, the Super Bowl, Jimmy Fallon, NBA All Star Games, NHL All Star Games, Billboard Awards, and the CMA Awards. Other credits and clients include Keith Urban, Megadeth, 3 Doors Down, Jill Scott, Kennith 'Babyface' Edmonds, David Foster, Anita Baker, Amy Grant, Dick Clark Productions, NBC/Universal.
As Director of Sales & Systems Integration for Solotech, a company specializing in the world's best audio-visual technology and integration, Jason brings leadership to the integration team backed by his decades of experience. Notable integration projects Mr. Spence has led include Topgolf, Bridgestone Arena, Wells Fargo Center, Tennessee State Museum, Nielsen Ratings, Gearbox Software and many more.

Tony Staires currently works as the House of Worship Sales Manager and Sales Engineer for Lawo North America. Previously, he worked at Granger Community Church in Granger, Indiana, as the Production Director. He's worked in production and AVL integration over the past 20 years, and has worked with several national broadcast organizations, as well as, Grammy and Dove Award winning artists.

Tevin Turner is the Audio Technician for Providence United Methodist Church in Mount Juliet. Originally from South Carolina, Tevin earned an undergraduate degree from Coastal Carolina University, where he served as the student manager and assistant engineer in the Wheelwright Auditorium Recording Studio. He was also the executive engineer in the college's student publication, The Athenaeum Press, working to help capture and preserve the Gullah culture and its significant role in the development of music.
Tevin earned his M.F.A in Recording Arts and Technologies from Middle Tennessee State University. While in graduate school, he worked in live, studio, and post-production recording arts while holding a Graduate Teaching Assistantship in the Recording Industry department. He has spent the last 10 years working as an audio technician for multiple artists including Dave Douglas, Dr. Matthew and the Super Villain Jazz Band, Oracle Blue. Tevin is currently a professor at Pellississippi State Community College in Knoxville, TN, teaching multiple classes focused in audio production.

Jason Waufle works as the Senior Specialist in Market Development for the Pro Audio division. He allocates his professional time at Shure training and educating the current and next generation of wireless audio professionals, collecting R&D from the field, and ensuring Shure's new and current products stay at the forefront of the Pro Audio market.
Jason spent the majority of his young career at Soundtronics Wireless of Las Vegas. During this tenure, Jason found himself involved in some of the largest and most complicated broadcast productions in the world, including Superbowl LI, The Grammys, The Billboard Music Awards, The Academy of Country Music Awards, Showtime Boxing, iHeart Music Festival, and the NHL awards to name a few. At the age of 27, Jason was honored as the youngest principle partner of Soundtronics Wireless. Waufle attended the Los Angeles Film School in Hollywood, CA where he studied audio engineering and postproduction for film.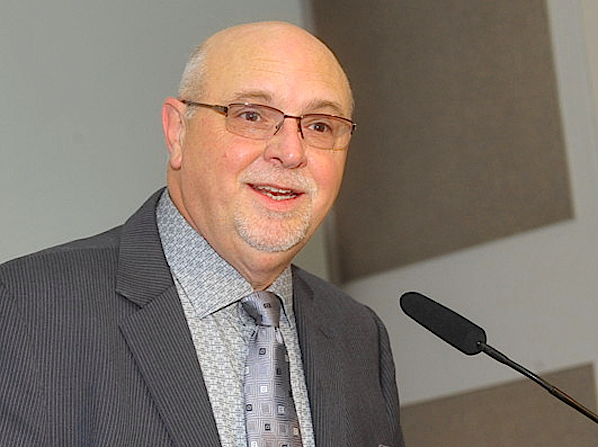 Frank Wells is a past president of the Audio Engineering Society, His technical career includes military communications electronics, broadcast radio engineering and nearly a decade as Chief of Technical Services for Glenn Meadows' Masterfonics Studios. He spent two decades as editor of the professional audio trade Journals which included most recently the Asia/Middle East/Africa title Worship AVL.

Ben Williams is owner/operator of the Nashville-based AVL integration firm, Essential Audio, Inc. As a stewardship-conscious design-build integrator, Essential Audio has a high value for big-picture thinking, with a view toward helping its clients get set up with the right system to satisfy their long-term needs. Ben was first "bit by the audio bug" in middle school and has been fascinated by the art and science of audio and live performance technologies ever since and is learning constantly.

Jenny Youngman serves as Worship Pastor of Providence United Methodist Church in Mount Juliet just outside Nashville. For twenty years, Jenny has worked in church music ministries serving in various capacities from leading children's and adult choirs to developing worship bands to songwriting. At Providence Church, Jenny leads the worship arts ministry in partnership with Worship Leader Jeana Campbell. Jenny chooses and directs music for the worship services, manages the band, plays lead piano, and writes songs for her church. She has also released two full-length albums: Glimpse of Glory and The Girl with Good Intentions as well as a family devotional book entitled, Scrambled Starts: Family Prayers for Morning, Bedtime, and Everything in Between (Upper Room Books).