AES Student Blog
Check out Telefunken, one of our incredible sponsors for thsi year's recording competition at AES 136. This maker of the finest gear around has generously decided to support us yet again! Be sure to attend the competitions in Berlin, and SDA-2 to see which talented audio student will take home this extraordinary prize!
TELEFUNKEN Elektroakustik™ strives for absolute perfection. By offering historic recreations of classic microphones alongside their own proprietary designs based around the distinctive tube mic sound, TELEFUNKEN has established a product line that perfectly blends vintage style and sound with the reliability of a modern-day microphone. Their commitment to both the sonic excellence and quality of all of their products is rivaled only by their dedication to provide the BEST possible service to each and every one of their customers.
TELEFUNKEN's R-F-T Series of tube microphones are affordable solutions that deliver amazing tone and ultimate application flexibility at a price anyone who is serious about recording can afford. The Dynamic Series microphones are a phenominal value and offer an articulate, detailed sound with minimal proximity effect in a rugged, roadworthy design. Upgrade your sonic collection with TELEFUNKEN microphones!


Posted: Monday, April 21, 2014
Meet Richard King, one of our honorable judges for Category 2: Traditional Studio Recording.
Richard King is an Associate Professor in the Music Research Department at the Schulich School of Music of McGill University in Montreal, and is currently Chair of the sound recording area. He is an Educator, Researcher, and a multiple Grammy award winning recording engineer for classical, jazz, and film score projects. Richard is also part-time faculty at the Banff Centre in the sound and media department, and an Executive member of the Centre for Interdisciplinary Research in Music, Media, and Technology (CIRMMT), representing Axis 4: Multimodal Immersive Systems. A frequent presenter and panelist for the Audio Engineering Society, he is regularly invited to speak at various university level recording programs around the world. He holds a Master of Music degree from McGill University, and a Bachelor of Music degree from Dalhousie University in Halifax, Nova Scotia. His research interests include small environment & control room acoustics, audio quality, and multichannel recording and reproduction.

Posted: Monday, April 21, 2014
Here we are with yet another great name of audio and also a kind sponsor to the upcoming Student Recording Competition at AES 136 in Berlin. We are deeply grateful for their support and very exited to give away some awesome prizes to the winners!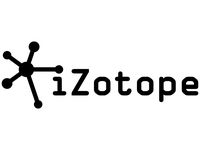 iZotope is a research-driven audio technology company based in Boston, Massachusetts. Its award-winning products and audio technologies are used by millions of people in over 50 countries, from consumers to musicians to major film, TV, and radio studios. Some of the diverse clients include musical giants like BT, Depeche Mode, and RZA of WuTang Clan; radio stations like Boston's iconic WGBH; and TV programming like CBS's Survivor, the Discovery Channel's Deadliest Catch, the World Cup broadcast, and the GRAMMY awards. Through an extensive licensing program, iZotope technology is also directly integrated into products made by industry-leaders such as Adobe, Avid, and Sony; video games from companies like Harmonix and Ubisoft; as well as a growing number of mobile phone applications.

Posted: Monday, April 21, 2014
One of our long time friends and sponsors, Audiofile Engineering will be returning yet again to support us for the 136th AES Conventions Student Recording Competition! This year, they've gone above and beyond and given us even greater prizes than Quiztones!
HELLO, WE AREAUDIOFILE.
We build apps for musicians and engineers, because thats who we are: musicians and engineers.

Founded in 2004, we are among the most experienced audio software developers for Mac OS X and iOS with a long history of industry-firsts to our name.

We strive to create beautiful and powerful apps that everyone can afford.

Posted: Monday, April 21, 2014
Meet Kyle P. Snyder, one of our honorable judges for Category 4: Sound for Visual Media.
Kyle P. Snyder is an educator, engineer, and consultant dedicated in his service to the Audio Engineering Society. Snyder is proud to be a professor within the Ohio University School of Media Arts & Studies where he's also Assistant Director of Ohio University's High School Media Workshop. An alumnus of Indiana University and Ball State University, Snyder holds a Masters of Science in Music Technology from Indiana University and a Baccalaureate Degree with specific emphasis in both Digital Media and English from Ball State University.
His research interests include pedagogical approaches relevant to the field of audio engineering and specifically how best audio students learn. Snyder frequently contributes to various industry publications and is widely published with a new major project currently under way, a complete listing can be found on his website and in his curriculum vitae.
As an engineer and consultant, Snyder is routinely called upon by clients of local, national, and international acclaim including countless independent artists and ensembles, private companies, and academic institutions.
Professionally, Snyder is active in numerous organizations, including the Audio Engineering Society which he serves both internationally as Co-Chair of the Membership Committee and Vice Chair of the Education Committee and locally through his involvement with numerous sections. He serves as the Faculty Advisor for the Ohio University Student Section, and his work is ongoing with the Central Indiana Section where he championed the creation of the now annual Central Indiana Audio Student Workshop. He is also proud to host and engineer the AES Journal Podcast, produced 10 times each year in conjunction with the Journal of the Audio Engineering Society. Additionally, Snyder is a member of The National Academy of Recording Arts & Sciences, The Society of Professional Audio Recording Services, The Association for the Study of the Art of Record Production, and the Music & Entertainment Industry Educators Association.

Posted: Monday, April 21, 2014
Meet Martha de Francisco, one of our honorable judges for Category 1: Traditional Acoustic Recording.
Martha de Francisco is a record producer and recording engineer who specializes in Classical music. She is a professor for Sound Recording at McGill University in Montreal.
An internationally acknowledged leader in the field of sound recording and record production Martha has recorded with some of the greatest classical musicians of our time for the major record labels and in the best concert halls. She has credits on over 300 recordings, mostly for worldwide release, many of which have been distinguished with the most prestigious awards.
A graduate from the renowned Tonmeister program at the Musikhochschule Detmold, Germany, Martha was one of the pioneers of digital recording and editing in Europe during the 1980s. In her many years on staff as producer/engineer/editor with Philips Classics, she developed long lasting working relationships with many prominent artists.
Martha has been entrusted with the recording legacy of world-class soloists and orchestras from Alfred Brendel to the Philadelphia Orchestra. She has worked with such artists as Jessye Norman, Claudio Arrau, Simon Rattle and the Vienna Philharmonic Orchestra, Kent Nagano and the Montreal Symphony Orchestra, John Eliot Gardiner, the English Baroque Soloists and the Monteverdi Choir and Neville Marriner and the Academy of St.Martin-in-the-Fields. She has recorded in a variety of venues throughout the world, including the Musikverein in Vienna, Carnegie Hall in New York, the Moscow Conservatoire, Bayreuth Festspielhaus, Suntory Hall in Tokyo and the Cathedral of Notre Dame in Paris.
Martha is a frequent lecturer at international professional conferences as well as a guest lecturer at leading schools for higher education in Audio in locations as varied as Banff, Moscow, Düsseldorf, Bogotá and New York.
Her research topics include the latest surround-sound techniques, music recording with virtual acoustics and the aesthetics of recorded music.

Posted: Monday, April 21, 2014
We are thrilled to present to you one of our generous sponsors for the Student Recording Competition in Berlin. We are deeply grateful for their support and very exited to give away some awesome prizes to the winners!
Bettermaker™ combines the advantages of digital and analog world.

Besides their pure analog signal paths, these units have a full digital recall with 399 cells for your own presets, which you ca recall with one touch.
By building these equalizers, Bettermaker wanted to create devices that would have a maximum range of usage and a very characteristic, but clean sound. We picked out the best classic designs and modified them to be more practical. As we work faster and faster every day, we need to have the highest quality and maximum speed we can get. That was the main motivation to develop the Bettermaker® EQ 502P.
Find out more about Bettermaker at http://www.bettermaker.eu

Posted: Monday, April 21, 2014
Meet Marek Walaszek, one of our honorable judges for Category 3: Modern Studio Recording.
Marek Walaszek aka Maro Music, mix engineer, producer and a DJ.
Since 1996 he played as a DJ in all major clubs in Poland and clubs around Europe.
Rather than limit himself to one artistic arena, Marek collaborates with artists from a diversity of genres including Hip Hop, pop, EDM and folk. His music production skills have been used not just for albums but also for live performances, film soundtracks, commercials, and websites.
Over 12 years in music industry his mixing, remixing and production credit list includes: Agallah, Bang La Decks, Capone, Cilvaringz, Coca-Cola, Dance Floor Hustlers, Dj Mathematics, Ghostface killah, Jadakiss, The Rza, Method Man, Raekwon, Redman, ODB, Wu-Tang, Wiley, WU Massacre and many more.
He is the main engineer and the owner of Addicted To Music studios.
Marek is also the main idea giver and CEO of the Bettermaker pro audio company, that produces unique studio analog equipment.
Studio:
https://www.facebook.com/AddictedToMusicStudio
Maro Music:
https://www.facebook.com/maromusic1
Bettermaker:
www.bettermaker.eu

Posted: Sunday, April 20, 2014
Meet Bryan Martin, one of our honorable judges for Category 2: Traditional Studio Recording.
Bryan Martin began his professional audio career in New York Cityin the 1980s.
The artists he produced, recorded, and mastered range from singer songwriters Rufus Wainwright and Mark Eitzel, jazz artists Dave Liebmann and Max Roach, hiphop artists Run DMC and KRS One, world music productions for the Talking Head's David Byrne, Zappa Plays Zappa, The Pretenders, and Pat Metheny.
As the head of Sonosphere Mastering he has garnered Grammy, Juno, and ADISQ awards.
He has lectured on mastering, and the design and construction of high-performance audio equipment at universities and audio institutions.
In 1989 he was peering from the balcony of Hansa Studios into East Berlin as the wall was coming down. He ended up hopping a train to Prague on New Year's Eve with a case of champagne and got off at the wrong stop.

Posted: Sunday, April 20, 2014
One of the best reasons to attend AES conventions is the opportunity to make important connections with your fellow educators and potential students from around the globe. A great place to do this is at the 136th AES Convention's Education & Career Fair. This is where you will find academic institutions offering studies in audio (from short courses to graduate degrees) represented in a "table top" session. Information on each school's respective programs is made available through displays and academic guidance. There is no charge for schools/institutions to participate. Admission is free and open to all convention attendees.

Posted: Tuesday, April 1, 2014