AES RSS Reader: AES Student Blog
---
Steinunn Arnardóttir - Head of Software Development | Collaborations and Academic Affairs at Native Instruments.
Steinunn has been a part of NI's Research team as a DSP Developer for over seven years and has worked on audio effects for whole NI's product range, including Maschine, Traktor, GuitarRig and Kontakt and currently heads research collaborations between NI and other partners. Steinunn holds degrees in Electrical Engineering and Music Technology from University of Iceland and Stanford University.
Posted on May 21, 2017 at 5:00:00 AM EDT
---
Jonas holds a M.Sc. in Information Technology and a Technical Licentiate in Signal Processing from the University of Uppsala. During his graduate studies he worked in the area of Communications and Audio Signal Processing. He joined the Application Engineering team at MathWorks in July 2009 focusing on SoC and embedded design. Before that he co-founded and worked for 8 years in different positions (Developer, Project Manager and Brand Manager) at Dirac Research, a Swedish company specializing in digital sound optimization solutions for the automotive and consumer market.
Posted on May 20, 2017 at 5:00:00 AM EDT
---
U-He have been generous enough to once again sponsor the Student Recording Competition.
Berlin-based audio software company u-he was founded in 2001 by Urs Heckmann. Originally a one-man show, the company recently evolved into a tightly-knit team of employees, active associates and 3rd-party contractors – with ambitious plans.
Especially well known for the Zebra2 and Diva software synthesizers, u-he has developed several other successful products over the last decade, and regularly contributes freeware to popular magazines (available as download or on cover discs).
Despite their underlying complexity, u-he synths and effects are widely acclaimed for their ease of use. This is often attributed to Urs Heckmann's background as industrial designer. Heckmann sees the seemingly unconventional decision to start an audio software company as a direct result of his equal love for industrial design and for synthesizers.
Most recently, u-he has been exploring concepts for analogue synthesizers, and the first results can be heard in the software synths ACE / Bazille (audio-rate modulation paths) as well as Diva, Presswerk and Satin (accurate simulation of electronic circuitry). Hive is u-he's first foray into the world of low CPU dance-oriented synths.
Posted on May 19, 2017 at 5:00:00 AM EDT
---
Charlie Slee is an electrical engineer and product designer. He runs Big Bear Audio Ltd designing and manufacturing high end consumer and professional audio products, and is currently the Chair of the Audio Engineering Society British Section.
Posted on May 19, 2017 at 5:00:00 AM EDT
---
Robin Lobel has been researching and developing innovative technologies for the broadcast and media industries for years as a freelancer, ranging from 3D to video to audio algorithm and software solutions.

He runs his own company Divide Frame and is the author of SpectraLayers, an advanced audio spectrum editor published by MAGIX.
Posted on May 18, 2017 at 5:00:00 AM EDT
---
Native Instruments are once again sponsoring the Student Design and Recording Competitions at the upcoming Convention.
Native Instruments is a leading manufacturer of software and hardware for computer-based audio production and DJing. The company's mission is to develop innovative, fully-integrated solutions for all musical styles and professions. The resulting products regularly push technological boundaries and open up new creative horizons for professionals and amateurs alike.
Posted on May 18, 2017 at 5:00:00 AM EDT
---
Mathew Lane audiotools are innovative new solutions, created when no other hardware or software could be found suitable for the task.
The DrMS spatial processor is Mathew Lane's first product, already widely accepted by audio professionals as a unique plugin. It's being used by top producers and engineers on songs by well known artists such as Black Eyed Peas, Coldplay and many others. Legendary mix engineer Dave Pensado is a fan and has been showing the use of DrMS on several of his Pensado's Place Into The Lair videos.
DrMS is a unique spatial processor, available as AAX/RTAS/AU/VST plugin, with a wide range of applications for mixing, mastering and post production - going from simple MS (Mid-Side) encoding/decoding, over stereo field width and depth enhancement, to fixing mono compatibility issues and more.
Posted on May 17, 2017 at 5:00:00 AM EDT
---
Designer Dave Hill has always had an interest in electronics, and started designing and building devices at an early age. He was building analog synthesizers from scratch and started doing professional sound recording and equipment maintenance while still in high school. After high school Dave continued to pursue a career in electronics and enrolled in a local technical college. After his first year he was asked by the college to take over teaching duties in the program. He taught analog and digital electronics for 8 years while continuing his involvement in pro audio.
Dave continues to do studio and film sound recording, as he has since 1972. Early in the 1980's Dave was asked if he could design a tube compressor that would have the sound of vintage tube type devices. The result of this request was the Summit Audio TLA-100. Due to the success of that design Dave went on to design and set up the manufacture of all Summit Audio products until September of 1994.
Beginning in August of 1995, his new company Crane Song Ltd. was set up and started his first project for ATR Service Company. A tube playback pre-amp for the ATR-102 tape machine called the HDV-2. This was manufactured for the ATR Service Company by Crane Song Ltd. Next Dave designed a two channel discrete class A compressor-limiter, called the STC-8 which was the launch of the Crane Song product line.
Today the Crane Song family of products has grown to nine hardware products and a Pro Tools plugin, they are; STC-8, Flamingo, Trakker, Ibis, Avocet, Egret, Spider, Falcon, Hedd-192, and Phoenix.
Dave Hill Designs was created as a way to do some different things and its two hardware products are Europa 1 and Titan which are both digital controlled analog devices. Dave Hill designs also has a ProTools plug-in called RA which allows the bending of linearity in the audio path and the creation of new sounds.
Some of the designs for other companies include Avid's HEAT plug-in, ATR Service Company's variable speed control and the ARIA discrete record - play tape machine electronics. In addition there is on-going design work for several other companies, both the US and the UK. New designs for both Crane Song and Dave Hill Designs are always being worked on. Plus research into clocking, jitter, digital control of analog audio and other areas.
Posted on May 17, 2017 at 5:00:00 AM EDT
---
Cycling 74 are once again sponsoring the Student Design Competition, with some prizes of Max MSP licences.
Cycling '74 creates software for the specialized needs of artists, educators, and researchers working with audio, visual media, and physical computing. They are best known for their work with the digital signal processing software environment Max.
Posted on May 16, 2017 at 5:00:00 AM EDT
---
Crane Song is the the company of designer and engineer Dave Hill who crafts hardware and software with an exceptional attention to detail. Dave Hill's intimate knowledge of analog electronics, as well as decades of experience as a recording engineer have spawned a large range of very useful and musical products that deliver top-of-the-line quality throughout.
Posted on May 15, 2017 at 5:00:00 AM EDT
---
Thank you to Big Bear Audio for sponsoring the recording competition.
Big Bear Audio is a high end audio design house based in London, founded by AES UK Vice Chairman Charlie Slee. Focusing on both pro and consumer audio products, Big Bear Audio designs and manufactures analogue electronics tools for the professional and audiophile.
Posted on May 14, 2017 at 5:00:00 AM EDT
---
The Student Design Competition, at the upcoming AES Convention in Berlin, has been extended to 12th May 2017
Posted on May 8, 2017 at 5:00:00 AM EDT
---
Antelope Audio is a leading manufacturer of high-end professional and home audio devices. We leverage founder Igor Levin's 25+ years of experience in creating game-changing audio interface platforms and pioneering technologies like FPGA FX modeling and atomic audio clocking.
Among the customers and endorsers of Antelope Audio you'll find many Grammy award-winning sound engineers, world-famous artists, pop stars and some of the most renowned recording, mastering and post-production facilities around the globe.
For over a decade now Antelope Audio has been providing artists, audio engineers, producers and audiophiles with state of the art solutions for a constantly evolving music industry standard. Top sound, authentic real-time FPGA FX modeling, flawless clocking, the highest I/O count, best-sounding conversion and intuitive software control are among the defining features of our devices.
Touring artists, engineers working in top studio facilities or live recordings – our products fit any scenario.
Posted on May 4, 2017 at 5:00:00 AM EDT
---
UVI is a Paris, France-based developer of premium virtual instruments, effects and software for professional audio production. Over the past two decades UVI has released an extensive catalog of instruments and applications, winning numerous industry awards and accolades. As a key technology partner UVI has worked with many companies to enable groundbreaking software instruments with the renowned UVI EngineTM.
Spanning over 40 releases ranging from mobile to desktop, UVI products are used by many of today's top composers, producers, sound designers and musicians, being heard on numerous hit-records, film and TV scores and games. UVI products are crafted to deliver the finest experience possible—offering a wealth of unique and inspiring instruments, the highest quality sound, innovative features, efficient and reliable performance and world-class user interfaces.
Leveraging a deep technology portfolio, extensive experience and a passion for sound, UVI continues to push forward creating new and imaginative tools that both enable and inspire.
Posted on April 27, 2017 at 5:00:00 AM EDT
---
APS - Audio Pro Solutions
Manufacturer of professional monitors and High End Home speakers. APS was born from an encounter between a composer and sound engineer/producer, brilliant speaker designers and a group of highly motivated audiophiles and music lovers.
APS was established in 2006 as a project devoted to studio sound production technique. As we use professional project and measurement tools, we have total control over the final effect at each stage of the product creation. Ready-made projects are implemented into production with maximum attention paid to the quality of the final product. Our present offer includes active studio monitors.
Posted on April 26, 2017 at 5:00:00 AM EDT
---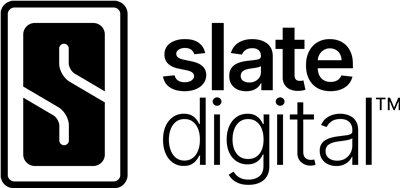 Slate Digital are once again sponsoring the Student Competitions.
Established by Steven Slate and Fabrice Gabriel in 2008, Slate Digital strives to produce innovative products of exceptional quality. The Slate Digital line combines revolutionary ideas and concepts for the future of the pro audio industry with the complex DSP algorithms. Known for its digital emulation of analogue circuitry, Slate Digital's products include the FG-X Mastering Processor, Virtual Console Collection 2.0, Virtual Tape Machines, Virtual Buss Compressors, and the new Virtual Mix Rack. Steven Slate is also known for his award winning drum products Trigger 2 Drum Replacer and SSD 4 Virtual Drum Instrument. To accompany those, Slate offers extensive drum sample add-ons co-created with well-known engineers and studios: Chris Lord-Alge drums, Terry Date drums, David Bendeth drums, and the all new Blackbird Studios drum expansion. Last but not least in the Slate arsenal is the Raven MTX MKII and Raven MTi Multi-touch Audio Production Systems. All of these products combine to form the complete production toolkit for the modern producer and engineer.
www.slatedigital.com
www.stevenslatedrums.com
www.slatemt.com
Posted on April 17, 2017 at 5:00:00 AM EDT
---
Meet Merging, the company that brought the incredible DAW Pyramix into the industry, and one of our sponsors for the student recording competition!
Merging Technologies is the world's foremost manufacturer of high-resolution digital audio recording systems. The list of customers reads like a who's who in the recording industry and recordings made with Merging Technologies' systems regularly receive the recording industry's prestigious Grammy® Award.
The company was founded in 1990 in Chexbres, Switzerland by Claude Cellier; an electronics graduate of the Institute of Technology in Lausanne Prior to this, Claude worked for the famous Swiss audio maker Nagra Kudelski for 10 years. Within a short time of its founding, Merging quickly established a reputation for their expertise in digital signal processing and associated hardware, and with their Pyramix Virtual Studio, was one of the first companies to produce a DSD recording system.
In 2007, Claude Cellier was presented with the Audio Engineering Society Fellowship Award for outstanding contributions to the development of high-performance, high-resolution audio workstations. Merging Technologies currently has over 20 employees with offices in Switzerland and the UK.
Posted on April 14, 2017 at 5:00:00 AM EDT
---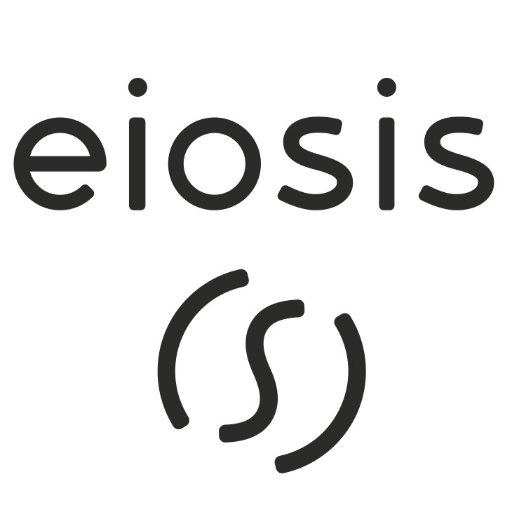 Slate Digital and Eiosis are award-winning, industry-standard brands of professional audio software that are used on many hit records made by world-renowned mixing engineers. At Slate Digital and Eiosis, we are a team of dedicated people evolving in a friendly environment, with a focus on quality and innovation.
Our products combine science, technology, and art. Each product is a new challenge as we always strive for perfection. Our customers appreciate how far we like to refine our algorithms and graphical interfaces.
Eiosis and Slate Digital are growing thanks to the passion, hard work, and talent of each team member. Our company culture is to let people be proactive and autonomous: new ideas are welcome and encouraged and excellence is highly rewarded. We have a lot of dreams and ambitions for our future and our growth, so we are searching for talented people to develop all these exciting projects and bring them to success!
Posted on April 12, 2017 at 5:00:00 AM EDT
---
iZotope makes innovative products that inspire and enable people to be creative. Based in Cambridge, Massachusetts, iZotope has spent over a decade developing award-winning products and audio technologies for professionals and hobbyists alike. Used by millions of people in over 50 countries, iZotope products are a core component of GRAMMY-winning music studios, Oscar and Emmy-winning film and TV post production studios, and prominent radio studios, as well as basement and bedroom studios across the globe. Through a robust licensing program, iZotope also powers products made by industry partners such as Adobe, Avid, Microsoft, and Sony. iZotope was recently honored with an Emmy® Award for Outstanding Achievement in Engineering Development for its flagship audio repair suite, RX®.
Posted on April 11, 2017 at 5:00:00 AM EDT
---
D16 Group Audio Software officially launched in 2006 with the aim of producing virtual instruments and effects for producers and musicians who required top quality and inspiration in their music.
Today, D16 Group Audio Software have become a premium audio plug-ins vendor. Continuously high level of quality and will of improvement allow us to deliver virtual instruments that set a new standard of sound perfection and effects that take creativity to the next level. Solid trust from audio community and respect for products fruitful in many rewards make D16 Group Audio Software the company of choice for many musicians around the globe.
Posted on April 10, 2017 at 5:00:00 AM EDT
---
Sonnox is a market-leading audio software company devoted to designing innovative, high quality audio processing plug-ins. The award-winning Oxford Plugins are used by professionals worldwide for mixing Music, Film, Television, Radio and Live Sound.
The Sonnox Oxford plug-in range includes invaluable tools such as EQ, reverb, dynamics processing, loudness maximization and de-essing. In addition to these mixing plug-ins, Sonnox offers award-winning restoration software - Sonnox Restore suite for the removal of noise, buzz, clicks and crackles; and a pair of plug-ins developed in partnership with the Fraunhofer Institute for the real-time auditioning and encoding of audio to multiple formats, such as mp3 and AAC.
Sonnox plug-ins support most popular native DAWs including Pro Tools HDX and UAD-2 platforms.
Posted on April 8, 2017 at 5:00:00 AM EDT
---
Since the birth of Nebula in the summer of 2005, a dynamic collaboration was born between forward thinking developers, beta testers, audio engineers and equipment samplers from around the world. The research and development has gone through many stages and possesses innovative processes and technologies as of yet unheard of in other products or devices.
The company's goal is to provide the most authentic reproduction of sampled vintage gear and other high end hardware devices, using the revolutionary technology "V.V.K.T." (Vectorial Volterra Kernels Technology) without the negative artifacts created by current convolution technology.
After years of continous work, this creative forward thinking group has developed to a team of experts in knowing what it takes to serve the best "of both worlds" (digital & analog).
Posted on April 7, 2017 at 5:00:00 AM EDT
---
TELEFUNKEN Elektroakustik strives for absolute perfection. By offering historic recreations of classic microphones alongside our own proprietary designs based around the distinctive tube mic sound, we have established a product line that perfectly blends vintage style and sound with the reliability of a modern-day microphone. Our commitment to both the sonic excellence and quality of all of our products is rivaled only by our dedication to provide the BEST possible service to each and every one of our customers.
Posted on April 6, 2017 at 5:00:00 AM EDT
---
We love analog and we love digital. We also recognise that there are things you can't do in the analog domain and understand that focus is key. You will not find us creating analog imitations. There are other companies that do this very well. We want to solely focus on tools that use the strength of digital to shape and improve sound.
We are geeks but also end-users. We don't want to build complicated tools, where it takes a user 10 minutes to get a decent sound. Our goal is that once you open our tools, that within 10 seconds, you understand what it does and you get a great sound within the next 10 seconds.
We have a clear dedication to build something that's easy to use and intuitive.
We pride ourselves to focus on only using the highest quality filters and algorithms we can come up with, knowing the current boundaries of modern-day CPUs. We might spend weeks getting filters to sound just the way we want. We also strongly believe that our paying customers should not be our beta testers so we've set up a very strong testing and debugging framework to make sure our plugins leave here in the best possible condition.
Posted on March 20, 2017 at 5:00:00 AM EDT
---
SpectraLayers is a software developed by Robin Lobel and published by Magix. In SpectraLayers Pro 4, you can work with the individual sounds in an audio file fully visually.
Transpose, extract and optimize sounds in ways never imagined thanks to the unique layers concept for the frequency spectrum.
SpectraLayers Pro transforms sound into a unique visual world of multidimensional audio data. Outstanding program design, a high performance audio engine and seamless integration with other DAWs make SpectraLayers Pro one of the world's most revolutionary spectral editing platforms.
Posted on March 19, 2017 at 5:00:00 AM EDT
---
Like many other audio technology companies, Genelec's roots are deeply seeded in the world of Broadcast & Music recording technology. Our current offering is the most complete in the market place: from the very compact 8010 to the massive 1236A with technologies like Directivity Control Waveguide™, pioneered by Genelec and the Smart Active Monitor technologies featuring AutoCalibration etc. Still to date, after 10 years in the market something Genelec is alone of. Genelec stays at the forefront of speaker technology and is proud to serve many of the worlds finest audio facilities.
Posted on March 18, 2017 at 5:00:00 AM EDT
---
The MATLAB and Simulink product families are fundamental applied math and computational tools adopted by more than 5000 universities and colleges. MathWorks products help prepare students for careers in industry, where the tools are widely used for data analysis, mathematical modeling, and algorithm development in collaborative research and new product development.
Posted on March 17, 2017 at 5:00:00 AM EDT
---
PSPaudioware develops high quality audio effect and processor plug-ins. Their products garner rave reviews and endorsements from every corner of the music production, engineering, composition, and post-production worlds and become staples in professional and home studios worldwide. www.PSPaudioware.com
Posted on March 16, 2017 at 5:00:00 AM EDT
---
Linear Audio publishes technical articles about technology, developments and the state of the art in audio and perception from a technical perspective.
It is meant for anyone who is interested in technical audio developments or who wants to contribute. Being employed in audio engineering is not a requirement.
Posted on March 15, 2017 at 5:00:00 AM EDT
---
Routledge is an imprint of the Taylor & Francis Group. We are the leading publisher in media technology, providing engaging, and practical content, and tools to help you excel in fields including Audio Engineering, Recording, Mixing, Mastering, Editing, MIDI, Music Business, Dance, DJing, and more. For further details visit www.routledge.com/audio
Posted on March 14, 2017 at 5:00:00 AM EDT
---